A company is perhaps best described by its customers.
According to Scott Evans, director of Construction and Design for Front Burner Brands- "This company has a solid reputation of working regularly with select groups of other major restaurant chains.  Their design and approval process is thorough and detailed as they insured everything was up to specification and approved upon and value engineered our designs.  The products they constructed and delivered were high quality and the craftsmanship was world class.  The additional surprise with the installation team who's experience, and background told me immediately we had an additional valuable benefit above and beyond the products they provided."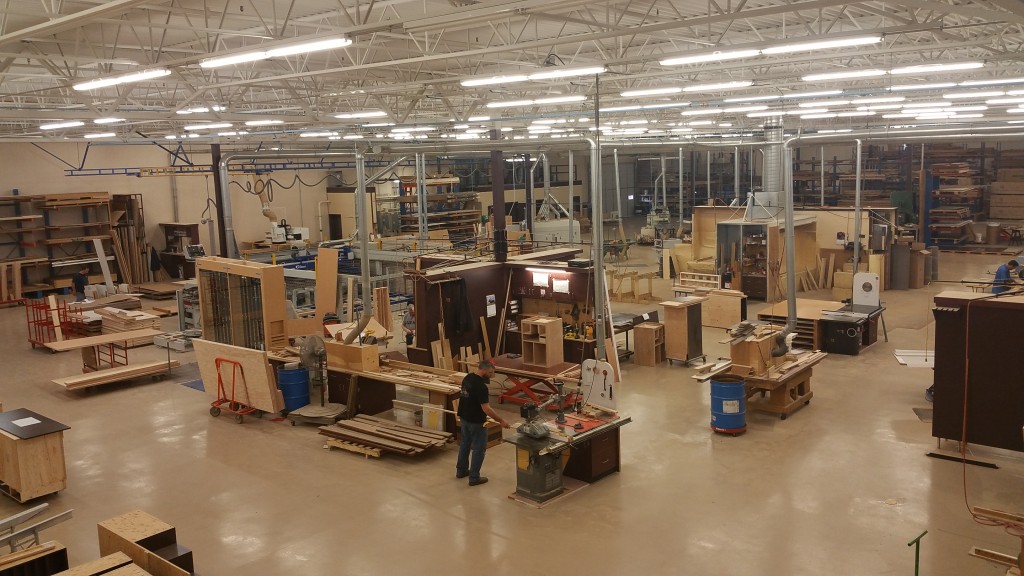 Our employees take pride in our work and build high quality products.  We work with discerning clients who appreciate fine woodwork and expect the highest quality for the best value. Whatever the design details, budget or timeline, Minnesota Millwork & Fixtures achieves impeccable results. Every custom millwork project is engineered to be technically perfect, functionally durable and visually appealing.  We don't import any frames or pieces- everything is proudly made here in our plant.
The details and intricacies of custom architectural millwork require a high level of skill and craftsmanship.  Our workforce is highly trained and experienced in construction techniques varying from the modern, computer added cutting and design, to the old world craftsmanship that for years has provided high end custom wood interiors. Our team has worked on many high-profile and technically-challenging projects including restaurants and hotels. Our team can find the best solution to any design challenge.
Meeting customer expectations and deadlines are important and communication with the customer and design team throughout the process is critical to meeting those expectations. From the initial bid to the final installation, we establish clear goals and timelines with our customers. This allows us to identify any challenges that may arise and enables us to recommend solutions along the way. To provide this level of service, we are selective about who we partner with and what projects we take on.
Talented and dedicated employees are key to our customer experience.  We value the skill and work ethic of the team that delivers the best product to you on time and within budget. We strive to maintain an environment where our employees have meaningful work, where they have the opportunity to learn and grow in their trade and are constantly challenged with new ideas and concepts.  Good employees are hard to come by, and we do everything to keep ours.