Here cabinetry is all about aesthetics & best use of space. It's so much more than boxes, reduced to boxes. Again, we show our commitment to quality with STANDARD thick backs- our cabinetry is all 3/4″ ply boxes, most competitors use 1/4″ or even 1/8″ material for the back and 1/2″ for the sides. Our cabinets are built to last, longer.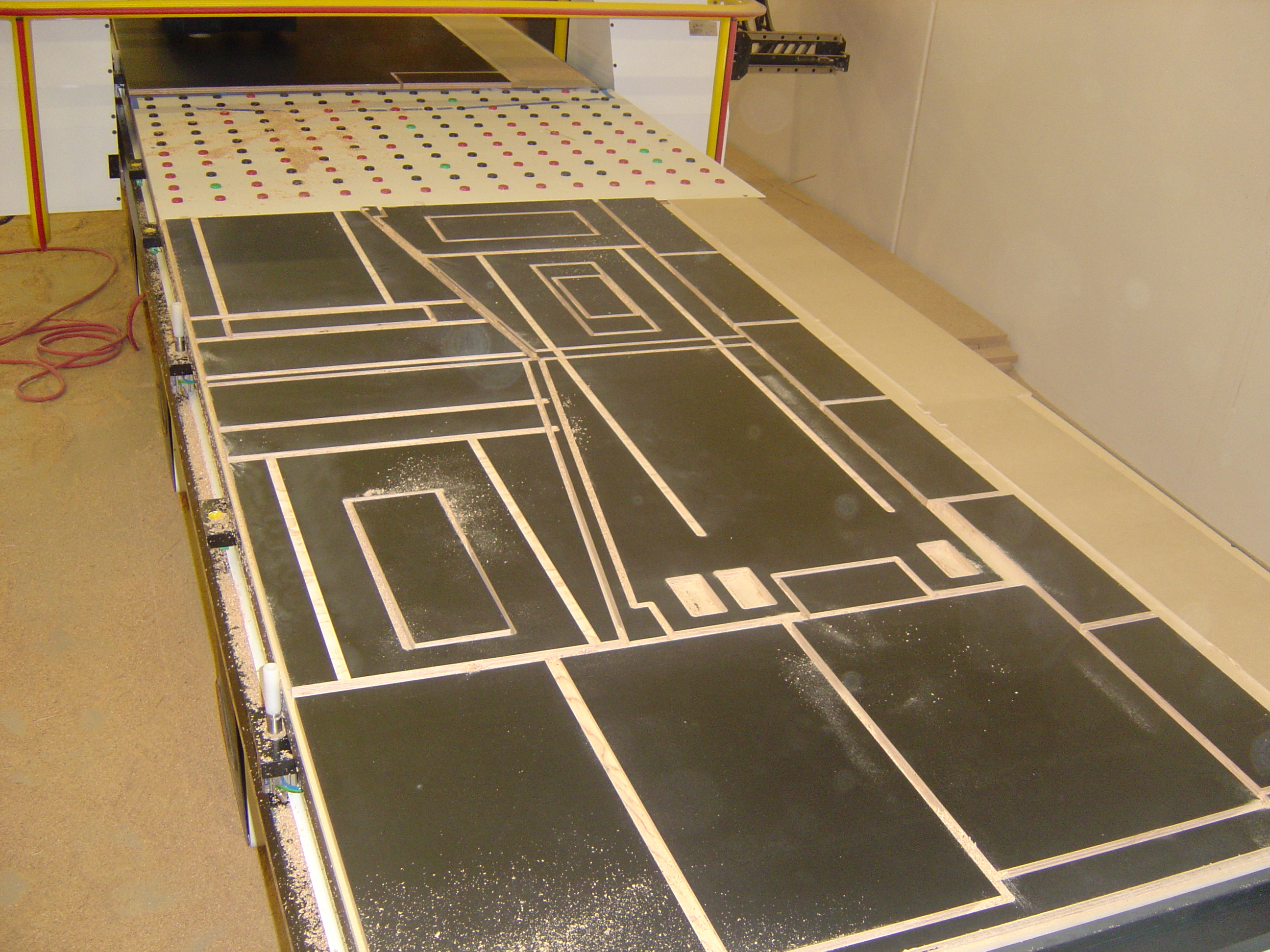 By carefully considering the application and purpose of the product before any pieces are cut we eliminate waste.
With state of the art equipment ensuring all of the pieces are exactly the right size and will fit together perfectly, our assembly team is committed to quality.
We build a quality product with a quality product- only the highest grades of lumber are used, and while costs are considered, corners are not cut.